How Will Brexit Affect the Mortgage Market?
Written on 18 November 2019
---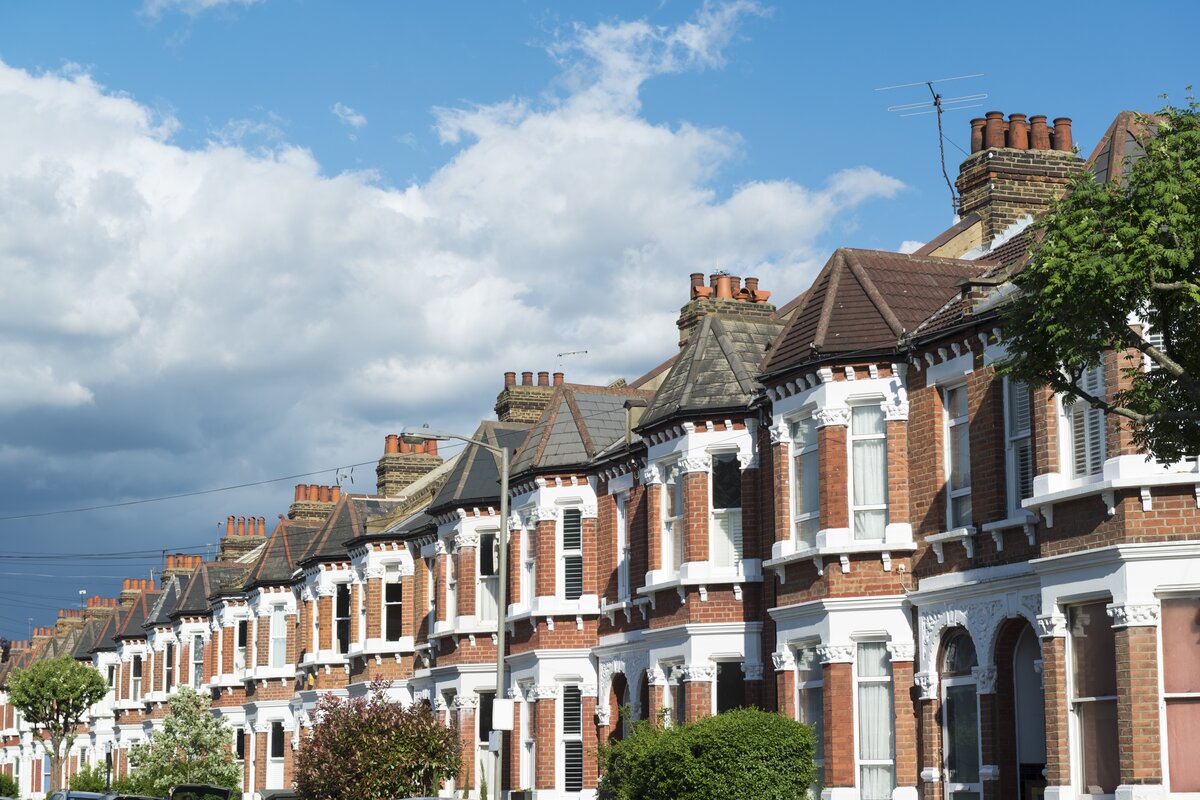 The ongoings of Brexit over the last few years have impacted many sectors. With the property and mortgage market taking a predominant hit, many people are unsure on what to do next.
The economic uncertainty around Brexit has undoubtedly affected the market. Since the 2016 referendum, the housing market has persistently stagnated with regards to the number of transactions.
With Brexit seeming as though it's always just around the corner, the rate of growth has continued to slow down and house prices in England have increased by just 0.72% year on year.

It's not just house prices that indicate how the property market is performing, but also the activity going on within. For example, other big indicators are how many people are putting their property up for sale, or new buyer enquiries.
The Royal Institute of Chartered Surveyors' recent survey looked into market activity and found that it showed a continued decline in activity across the UK. Over three quarters of the respondents blamed Brexit uncertainty for holding back activity within the property market.
When Is the Right Time to Buy a Property?
Whether it ends up that we remain or leave, there's no denying that Brexit uncertainty has already affected the UK housing market. Although, it constantly remains hard to predict what's to follow.
One of the main reasons the market has stagnated is due to many people holding off putting their homes on the market, due to fear and uncertainty. The number of newly listed properties for sale was recorded to have fallen by 20% compared to a year ago. This is generating a ripple effect on prospective movers, who are now finding it harder to find properties to move in to.
This has shown through our most recent survey. When participants were asked whether leaving the EU with a no deal would affect their decision to complete a large transaction, 50% suggested it would have an effect – whilst 40% said it wouldn't affect their decision and 10% stating they were unsure.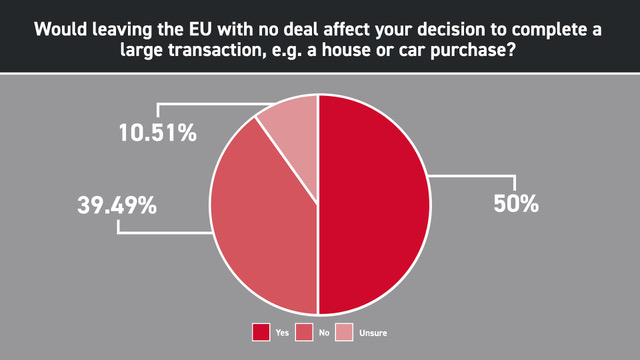 With that in mind, it bears the question for many "Should I delay moving house till Brexit has settled?" and the short answer to this would be no. Whilst prices are a little subdued there's more chance that you could get a bit of a bargain from someone very keen to sell and move. Also, no-one can easily predict when prices hit rock bottom, so unless you're trying to actually play the market then it's usually a good idea to get your property on the market as soon as you can. Remember, you don't have to accept really low offers.
If you're a first time buyer then it's understandable to consider waiting to see if prices actually fall. Just remember that if you wait a year then that's a year's rent you will still have to pay, and any mortgage will likely finish a year later. Also, if you're waiting for prices to drop and they don't then you'll be looking at higher prices than today.
It's important to note that many in the industry feel that there's a growing group of people waiting for Brexit to actually happen and then they'll be selling and buying very quickly when it does. Should this happen then prices may rise fairly quickly.
Whilst there's still negotiations to take place, there's no clear answer as to whether Brexit would have a predominantly negative impact.
Until there is an obvious reason to expect a large fall in property prices, such as a significant recession causing high levels of unemployment, the current increase in uncertainty shouldn't be reason not to buy or sell.
What Can I Do?
From our survey results it showed that a large majority of respondents, 61.36%, are expecting their financial situations to be worse due to Brexit in the short term. Whilst only 21.88% expected it to be better and 16.76% were unsure.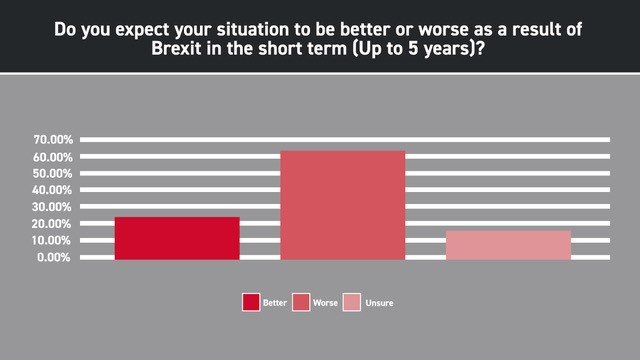 When asked whether their financial situation would improve in the long term, respondents were less sure about the state of the economy with 20.17% of respondents unsure. Although, 43.18% believe their situation would be worse and 36.65% predicted it to be better.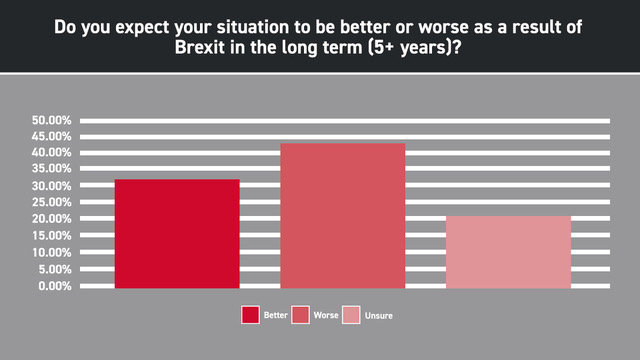 Although these results present a slightly more negative outlook, implications regarding Brexit are still uncertain. One thing to consider is what could happen to interest rates. In order to prepare, it can be advised to think ahead and cover yourself from any potential rising interest rates especially if you are taking out a new, larger mortgage. If you want to insure yourself against fluctuating interest rates, a potential option would be a fixed rate mortgage of five years or maybe even longer. Whilst it does depend on what your risk profile is and what your loan to value is, it may be a decision that could save you a lot of money.
Please remember that fixed rates are currently at extremely low levels and although there is little talk of them going back up to pre-2008 levels it's more likely that they'll rise in the long term rather than fall. However, although crystal ball gazing is a great discussion point this cannot be guaranteed and its little surprise that longer term fixed rates are more popular now than almost ever before.

The attraction of fixing your mortgage rate is that it'll bring certainty to your monthly mortgage payments. With a fixed rate mortgage, the interest rate is fixed for a set amount of time and won't change regardless of fluctuating interest rate changes within the market.
Those who aren't on a fixed rate mortgage are currently paying their lenders a standard variable rate (SVR), which makes them vulnerable to changing interest rates. Interest rates are even more unpredictable and unreliable leading up to the Brexit deadline, hence why many are suggesting taking out a fixed rate mortgage.
If you know that you're not going to need to move or sell within the next 10 years, then right now is an opportune time to get out a fixed rate mortgage. With this you'll have the certainty of knowing how much your mortgage payments will be for the next 10 years.
But, if there's a chance you may want to sell your property before the fixed term is up, you may want to factor this in, as many long-term fixed rate mortgages can come with expensive early repayment charges.
So, if you want a longer term fixed rate but think you might want to move in that time then you should enquire about how easy it is to 'port' your mortgage product from your current property to the next one, and how any further borrowing may be treated at that time. For more information on what porting a mortgage entails please see our Guide to Moving Home.
Whilst the long-term effect of Brexit on the mortgage market is hard to predict until any major moves have been made, the most you can do is prepare. If you've found a property and are in the position to buy, now isn't the time to hesitate.
Your mortgage adviser can help you decide what type of mortgage, rate and lender suit your circumstances. Call us on 0330 433 2927or make an enquiry.
Category: General
The blog postings on this site solely reflect the personal views of the authors and do not necessarily represent the views, positions, strategies or opinions of John Charcol. All comments are made in good faith, and John Charcol will not accept liability for them.