How Long Does a Mortgage in Principle Last?
Written on 27 January 2020
---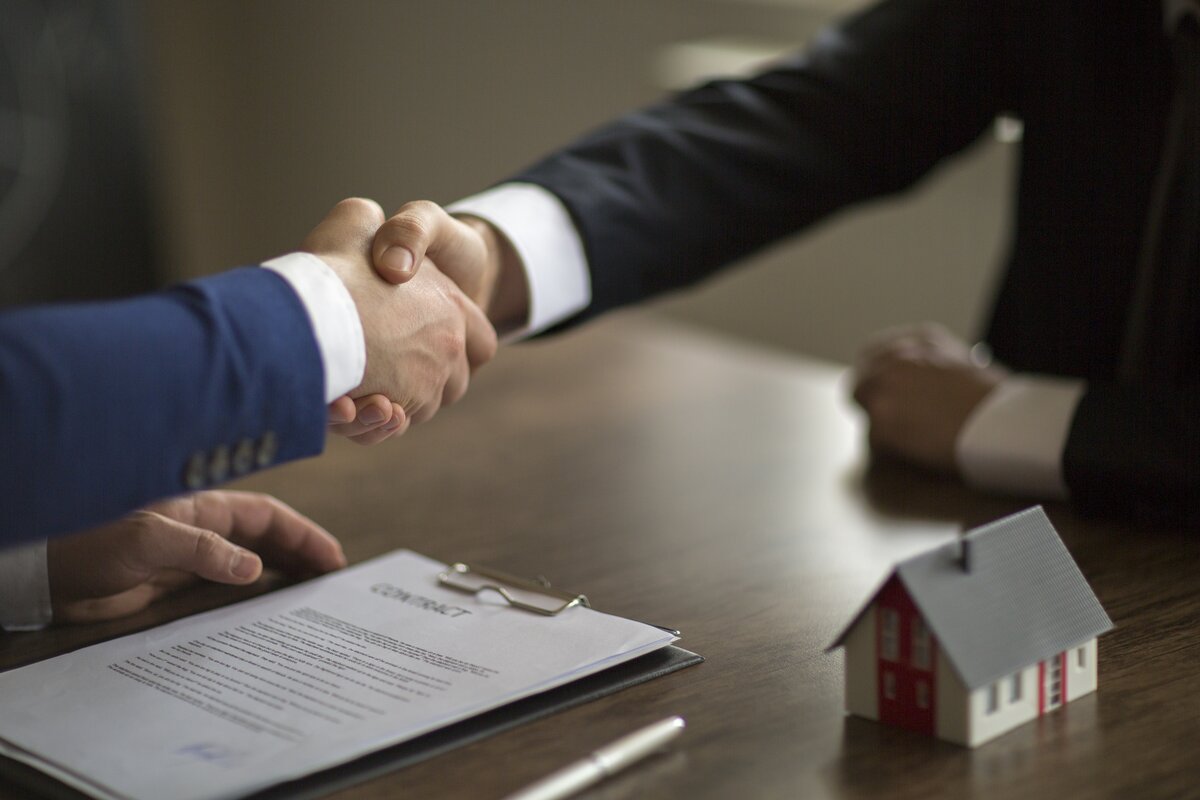 A mortgage in principle, also known as an Agreement in Principle or a Decision in Principle, is an agreement from a mortgage lender stating that they'll lend you a certain amount of money.
The agreement is made on the condition that the information you provided them with is correct. You give them information on your income, outgoings, address history and credit commitments - among other things.

With the information provided, the lender will consider whether you can afford the amount you're looking to borrow. Sometimes, your application can be declined if you have a poor credit history or any of your personal details are incorrect.
A mortgage in principle will occur prior to a full mortgage application. It's a way for the lender to get an understanding of your current financial situation but it can be very useful for when you make an offer on a property.
The mortgage in principle does not guarantee that your full mortgage application will be accepted, neither does it guarantee the amount you'll be able to borrow, as the lender will still need to underwrite your full mortgage application, see any relevant supporting documentation, and organise a valuation on the property you want to buy
Why Should I Get a Mortgage in Principal?
Whilst a mortgage in principal is not compulsory, there are some benefits to having one. For example:
Speed
Having a mortgage in principle can help speed up the homebuying process, as you'll be aware of how much you're likely to be able to borrow and can make realistic offers on properties.
Credibility
A mortgage in principle can make you an appealing buyer to estate agents and vendors, as you're able to show that you're serious about the purchase and can actually afford the property you're interested in. This is especially useful in competitive areas where the property market can move very quickly.
Reassurance
A mortgage in principle can be useful for borrowers that are worried about meeting lenders' criteria. Going through these initial checks will give an early indication as to whether you're likely to be accepted and how much you'll be able to borrow. Similarly, if you're rejected, you have a chance early on in the process to reassess your financial situation and fix any possible issues.
How Do I Get a Mortgage in Principle?
When applying for a mortgage in principle, your lender or adviser will ask for:
Personal details such as name, date or birth and address
Address history from the past 3 years
Information about your income
Information about your expenditure and existing credit agreements
Something to be aware of when going through the process of obtaining a mortgage in principle is that it can involve either hard or soft credit checks. A soft credit check won't be visible to other lenders so it shouldn't impact your credit profile. A hard credit check is visible to all. Too many hard credit checks can have an adverse effect on your overall credit score. If you have a bad credit profile, this will likely have a negative impact on the mortgage deals that are available to you.
For more information, or for support with getting a mortgage in principle, contact John Charcol on 0330 433 2927.
What if I'm Rejected?
There are many reasons for why your mortgage in principle could be rejected. Some reasons include:
You have a poor credit history
You're not on the electoral register
You've not been employed long enough
You don't have a long enough address history
You don't meet the lender-specific criteria
Being declined for a mortgage in principle doesn't mean you won't be able to get one, you may just need to make a few changes or try again with lender more suited to your circumstances.
How Long Does a Mortgage in Principle Last?
Typically, a mortgage in principle is valid for up to 90 days.
If it expires before you need it, you can quite easily reapply, but be careful not to request too many mortgages in principle, as too many credit searches could end up damaging your credit profile.
For any further information on a mortgage in principle, or to speak with an expert regarding any stage of the mortgage process, please call 0330 433 2927 or submit an enquiry.
Category: General
The blog postings on this site solely reflect the personal views of the authors and do not necessarily represent the views, positions, strategies or opinions of John Charcol. All comments are made in good faith, and John Charcol will not accept liability for them.