Getting Your Home Ready for Sale in the New Year
Written on 18 December 2020
---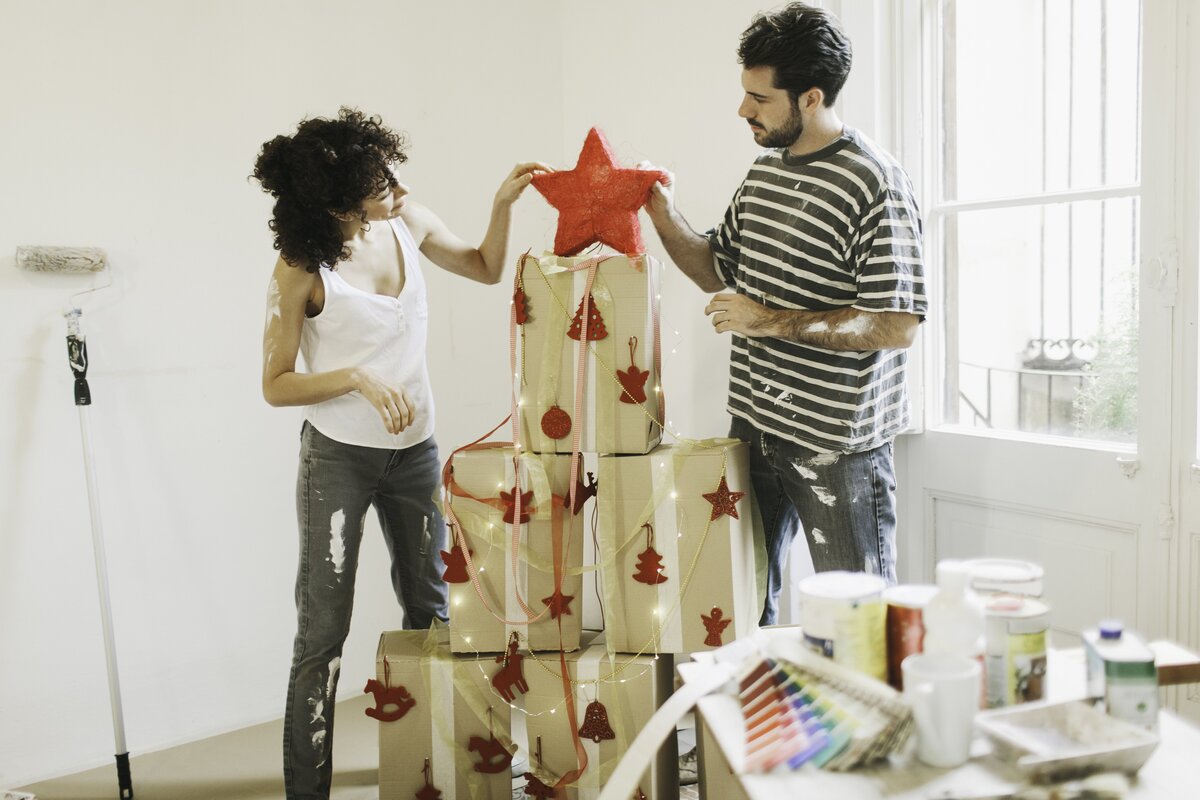 As the end of a tough year approaches, many may seek out a fresh start in the shape of a new home. 2020 has been the year that our homes have also become our office, gym, and school classroom, so it's no surprise that people may want to seek out a fresh space. If this is the case for you, we've put together some top tips on how to get your property ready for the new year.
Although spring into autumn is one of the most popular times to sell a home, winter is a good time to prepare your property ready for the spring market. Similarly, 2021 holds a lot of uncertainties with regards to the looming Stamp Duty deadline and Brexit trade agreement, so getting your house on the market earlier could mean avoiding any market changes that may occur later in 2021.
A number of sellers typically take their property off the market over the Christmas period ready to re-list them in the spring, possibly at a new price. The earlier you can get your property on the market the better as there may be less competition, and it gives you more time to get the number of viewings you may need to secure a serious buyer.
Top Tips to Prepare Your Home for Sale
Prepare Your Property
Before people start viewing your property they'll look at pictures online. You need to be able to show your property in its best state for those photos and maintain it throughout the viewing phase. Viewers usually want to aspire to live in your property so some effort here will pay dividends later.
Declutter
Don't wait until it's too late to have a big clear out. When prospective buyers look around your home, they don't want to see a pile of coats and shoes, or a stack of old magazines. Store away as much as possible in cupboards, so it looks like there's plenty of space in and around your home.
Deep Clean
Getting in a professional cleaning company to tackle things like your oven, shower or sofas can make a big difference. It's also important, especially if you have pets, that you clean any upholstery and air the property before viewings.
DIY
If you have time to do some light redecoration to spruce up rooms or hallways, do so. Freshly decorated rooms nearly always appeal. Fix things like creaky or ill-fitting doors and leaky taps/radiators.
Tidy Up the Garden
Whilst the beginning of the year may not be the typical time for blooming gardens, you can still spruce up your garden by giving the patio a clean and cut back any overgrown bushes.
Hire the Right Estate Agent
When it comes to getting the right sale price, it's good to get 3 or more estate agents round for a valuation. Compare local agents based on how quickly they sell properties, their local knowledge and what other types of properties they have on their books. Some estate agents will give strong valuations to secure your business but although their numbers may sound excellent, consider if they're actually realistic. If you market your property too highly you might well miss out on viewings and be forced into a price reduction after weeks of little or no activity.
Another thing to consider is the listing itself. Which property search websites do you want your property showing on and which estate agents use which websites.
When it comes to the actual listing it's the photos that people look at first. So, does the estate agent use a professional photographer? You could be paying a lot of money and you'll want the best person taking those photos.
Try to remove or hide anything that can give away the time of year the photos were taken. Christmas decorations are often seen as clutter when viewed in February so if you're getting a march on the spring market take them down for the photographer at least.
List Your Property Online
Searching online is one of the first things potential buyers will do when they start to think about buying. Listing your property online with an estate agent early in the new year is a good time to start as there can be a high demand for viewings at this time. You'll get some 'window shoppers' who just want to look at what's around but one look at your property could turn them into serious buyers. You want your property to stand out compared to other similar properties in your area.
Don't Give Up
The first viewer is unlikely to put an offer in. It does happen but not often. Try to keep your place tidy throughout the process as you never know when someone is going to ask to visit. Each time you get a viewing treat it as if it were the first.

Whether you're a first-time buyer or looking to move on from your current property, it can be useful to research the current mortgage landscape beforehand. If you need any further advice on moving home in 2021, don't hesitate to enquire now or speak to an expert on 0330 433 2927
Categories: Moving Home, General
The blog postings on this site solely reflect the personal views of the authors and do not necessarily represent the views, positions, strategies or opinions of John Charcol. All comments are made in good faith, and John Charcol will not accept liability for them.