Extending or rennovating your home? Top tips for homeowners planning to improve their home
Written on 19 January 2017 by Robyn Clark
---
The Channel 4 show, Love it or List it, presented by Kirstie Allsopp and Phil Spencer has shown us that we don't necessarily need to move to get a bigger, better house. And over the last few years, we've seen that more and more of our clients are looking to stay put and renovate and improve their homes.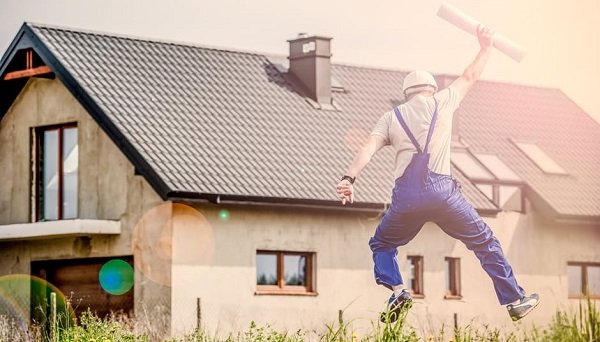 This has partly been due to the market crash of 2008 but also, we believe, due to the fact that people want to make the most of their investment and avoid the huge costs of moving, buying and selling – which can hit you with agents' fees, stamp duty and removal costs.
For many people the idea of borrowing more against their current home and extending it, perhaps by adding another bedroom, enlarging the kitchen or going up into the loft is an attractive option. However there are still potential risks and pitfalls that you need to be aware of. So if you are planning to stay put and improve your home in here are our top five things you'll need to consider:
1. Consider why you are doing it.
Are you adding extra space because you need it and expect to stay there for a number of years? Or do you expect to add value to the house, and then perhaps consider selling it and take advantage of its increase in value? If you are doing this for yourself and your family then the final value of the property, post work, is still important but not vital. If you want to sell, though, will you make enough of a return on your investment?
2. Do you need permission?
Once you have an idea of what you want to achieve you need to check to see if you need to make a planning application and if you need an architect? For complex large projects you may need to need to consider whether you should employ a project manager. If you have no or little experience of building work having one person managing the whole thing for you is so much easier.
3. Budget, budget and budget.
Once you know what you want to do obtain quotes from at least three local contractors for both materials and labor. And then in my opinion you should add 20% to this as a contingency fund as things always go wrong.
4. Consider where you will live.
Is the work small enough for you to stay in the house, or is that going to prove impractical? Living in a building site is no fun, especially with children, pets etc. And it's even worse in winter. If the work is invasive then you may need to consider moving out, and if you are renting you need to factor that into your budget as well.
5. How will you finance the improvements?
Before you start, talk to your mortgage broker about raising finance. The 4 options they will look at with you include:
Remortgage: if you're at the end of a fixed term mortgage you could remortgage to release some of the equity in your current house and take advantage of the low rates that are currently available.
Specialist lenders: The amount you can borrow will be dependent upon having enough equity in your property. Many lenders will always use the current value of the property; not the end value. But, if your project is larger, and you need more money there are still options available from a development/self-build provider who can consider both the starting value, end value and the budget to potentially lend more money as the build continues.
Second charge mortgage:Second charge mortgages are often called second mortgages because they have secondary priority behind your main (or first charge) mortgage. They are a secured loan, which means they use the borrower's home as security and are popular if you are tied in to your current mortgage, and aim to repay the second charge through a remortgage when your main deal expires.
Further Advance: It may be that if you are doing smaller works you can get the finance from a further advance on your current mortgage deal.
If you are serious about making home improvements then the team at John Charcol can help look at all the finance solutions to find the one that is best for you.
Call us now on :

0330 433 2927

or enquire now here.
Categories: Remortgaging, Robyn Clark
The blog postings on this site solely reflect the personal views of the authors and do not necessarily represent the views, positions, strategies or opinions of John Charcol. All comments are made in good faith, and John Charcol will not accept liability for them.