Are You on a Standard Variable Rate of 2.5% and Above? Switch to a Fix Rate Now and Save Money!
Written on 28 July 2016 by Robyn Clark
---
Since the beginning of 2016 we've seen average rates fall across all fixed rate mortgage terms. The average two-year fixed rate has come down by 0.24% since January and longer term fixed rate deals have also benefited from the recent drop in swap rates, which lenders use to price their mortgage rates against.
Since Brexit we've seen lenders increase the availability of low, ten year fixed rate deals, increasing from 80 in January to 127 today. On average these deals have seen their average rate fall by 0.20% over the same period.
It's estimated that as many as 4 in 10 mortgage holders are currently paying their lender's Standard Variable Rate (SVR). This is the standard go-to rate lenders put you on after a deal finishes. SVRs now average 4.9%, although they can be as high as 6%. If you're a homeowners paying a standard variable mortgage rate of 2.5% and above, with a decent credit score and 10%+ equity, then you should be looking at switching your mortgage and potentially save money over the course of your mortgage.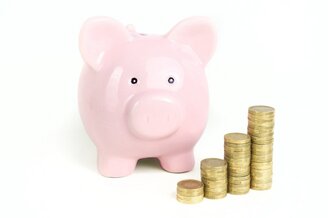 Alistair Hargreaves at John Charcol commented "Borrowers looking to remortgage or buy a new property currently have access to much lower rates than they would have, even just six months ago. The 64$million question though is, 'just how much lower could they go?' The answer, to borrow from Paul Daniels, is probably "not a lot." We've just seen one of the major high street banks threaten businesses with charging them to hold their cash, and although as mentioned above, 'swap rates' have fallen, many lenders who fund their mortgages via the retail savings they take in, feel that they can't drop those rates much further, if at all. What we may see from time to time are certain lenders coming into the market with a specific product just to grab some quick business if they're behind on target. More surgical targeting rather than overall falls.
Who should fix?
Certainly anyone currently on a standard variable rate above 2.5% should be talking to a mortgage broker right now as there are some cracking deals and attractive rates to be had. Many people who may think they're 'mortgage prisoners' and are stuck on their lenders SVR are probably not, now's the perfect time to speak with John Charcol and look at what deals are on the market.
Why should you fix?
Although we're seeing some positive signs on the Brexit front, the period of uncertainty that we're experiencing now is likely to persist for some years to come. It's been reported that China is keen on a free trade agreement with the UK, similar to the one they have with New Zealand. However, that deal took 4 years to thrash out, and talks can't be started until Britain has officially left the EU, which is likely to be at least 2 and a half years down the road. So as you can see, whilst there's some positives, there's no quick solution. So to help you weather the uncertain times ahead and if you're on your lenders SVR, now is the time to find out if you could get a better rate than you're currently on.
On an SVR of 2.5% or above? Call us:
0330 433 2927

or arrange a call back here
Categories: General, Robyn Clark
The blog postings on this site solely reflect the personal views of the authors and do not necessarily represent the views, positions, strategies or opinions of John Charcol. All comments are made in good faith, and John Charcol will not accept liability for them.