What Happens if a Lender Changes Rates (Downwards) Before My Mortgage Completes?
Written on 24 November 2022 by Nick Mendes
---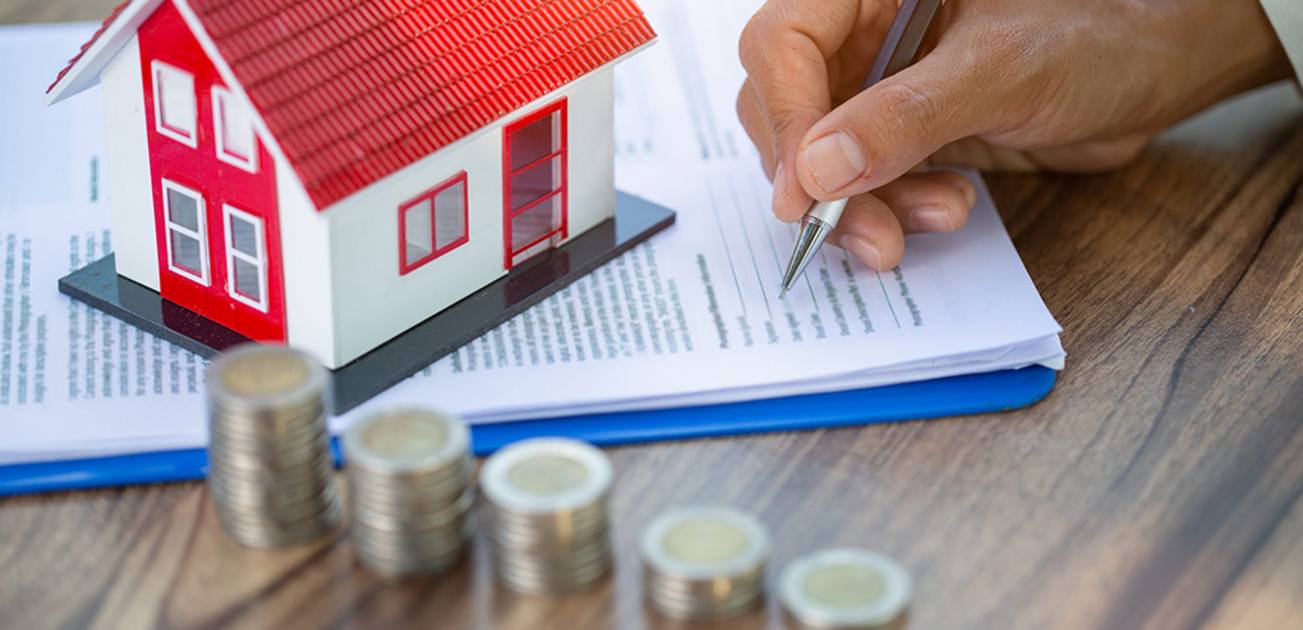 The recent market volatility in the last few months unfortunately is a reflection of the year as a whole, and many will be hoping 2023 turns out to be less uncertain.
Record low rates in October 2021 of 0.79% to an average of 6% a few weeks ago was never on the cards at the beginning of the year, likewise the economic and global conditions, change in government leaders and cabinet, household inflationary pressures have added to the uncertainty of 2023.
A recent Money Facts report highlighted that:
The average rate for a 5 year fixed mortgage has fallen to 5.95%, which is the first time since October that pricing has been below 6%.

By comparison, the average 5 year fixed rate as of 20 October was 6.51%. The rate has steadily dropped in the last few weeks and according to Moneyfacts, was pegged at 6.32% on 1st November.

2 year fixes have also decreased but more mildly. This is likely due to 2 year fixed mortgage pricing being more closely linked to swap rate movements.

The average 2 year fixed rate is now 6.13%, lower than the 6.47% average recorded on 1st November. This is also down on where it was on 20th October, when it was pegged at 6.65%. On 1st October, 2 year fixes had an average rate of 5.43% and 5 year fixes were at 5.23%.
With Rishi and Hunt now in the driving seat, the markets have had a positive reaction to the appointment as well the recent autumn budget.
In the last few weeks, we are seeing rates reduce and the expectation is that this will continue a steady decline into 2023. It's important to note that while we expect to see rates decrease, we will not return to a period of rates at 1% and homeowners need to pragmatic when it comes to expectations.
So, what does this mean for existing applications and those that fixed at a higher rate?
Most lenders will allow a client to switch to a new rate before the mortgage application completes without any issues. Brokers will keep in touch with the client and inform them of any significant changes but it's equally important to understand the lender timescales.
For example, if you are due to complete in a few days and there has been a rate change, trying to switch to a new rate will mean the lender having to reissue a new revised offer which could delay the set completion date. Other lenders will allow you to change rate but this will result in a new application needing to be submitted meaning more time and another hard search on your credit score. Once the application is made it is important your circumstances do not change including your credit score as sometimes selecting a new rate/product means the lender may need to rescore or take up to date documentation.
If you have chosen to secure a new fixed rate 6 months in advance of when your existing deal is due to expire, then there will be a few options available.
Stay with the existing lender you have an application with and change to a new fixed rate as part of the remortgage
Review the market again to see if there have been any substantial changes, as you could look to withdraw the current application and resubmit with a new lender at a lower rate
Review the options with the existing lender and do a product transfer instead if this works out to be more cost-effective option
A broker like John Charcol will discuss your options and advise on how best to proceed based on your circumstances.
Brokers across the industry have been relentless in making sure clients are continually reassured as speculation on rates has been rife within the media. One thing this has highlighted are the benefits of using a broker.
Time
Researching the market to find the best deal can be time-consuming, especially when you try to balance each lender's criteria and affordability. When mortgage rates are continually changing this can be almost impossible. A whole of market broker like John Charcol will be able to source the right deal for you in less time to ensure that you can secure the deal before any changes. Brokers also get advance notification on any rate changes meaning they are already ahead of the game when it comes to finding you the right deal.
Time Again!
Brokers will - in a nutshell - take the stress away from you. Your adviser will provide updates at every stage of an application from decision in principle through to completion. If there are any updates or requirements from the lender, these are communicated and dealt with in reasonable fashion to ensure a seamless experience.
Save Money
Brokers will review your needs and circumstances to ensure you get the right deal. A common approach is to go with the cheapest rate which is often a 2 year fixed, but a broker will review your circumstances as the cheapest isn't always the best in the long run. When providing a recommendation, your adviser will consider any other fees associated with the mortgage, for example - valuations costs, lender fee, solicitor fees and so on.
Products
There are over 120 lenders which typically equate to over 7000 - 9000 products on the market at any point in time. Lenders consist of high street, building societies, specialist lenders and fintech. Not all lenders provide advice and some of their products are through intermediaries only - even some high street lenders offer products at a discount for clients that go through an intermediary than direct. Using a whole of market broker will ensure in most cases a deal that is not only the cheapest but the right option for you.
Advice
This is the most important part and where a broker adds the most value to you as the client. In a media era where everywhere you turn you can see or read a headline that gives a negative outlook or recommendation despite no qualification or experience it can be easy to make a costly mistake. Brokers have a duty of care to ensure that you receive the best advice.
Get in touch with one of our experts on 0330 433 2927.
Category: Nick Mendes