John Charcol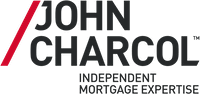 0330 057 5173
£
Cutlers Exchange, 123 Houndsditch London EC3A 7BU
1815 Total reviews
4.85 Average rating
Established in 1974 we are the UK's original independent mortgage broker. With over 40 years' experience in the industry we understand the challenges our clients face and have the experience and expertise to help guide them through the complex process of buying a house, remortgaging or investing in the property market. Whether you're a first time buyer or you've owned your property for some time our mortgage experts are here to help.
We're Experts We're well known for our technical expertise. Our clients trust and rely on us to guide them through one of the biggest financial commitments of their life.
We're Innovative Our team of innovative mortgage experts help push boundaries. We deliver solutions to our clients that allow them to navigate the complex mortgage market with ease.
We're Independent Independence matters. Being independent means we have access to more solutions and products. We can help find the mortgage deal best suited to your individual circumstances.
We're Experienced With over 40 years in the mortgage industry our know-how sets us apart from the competition.