What Do You Need to Know When Buying a New Build Home?
Written on 17 September 2018 by Robyn Clark
---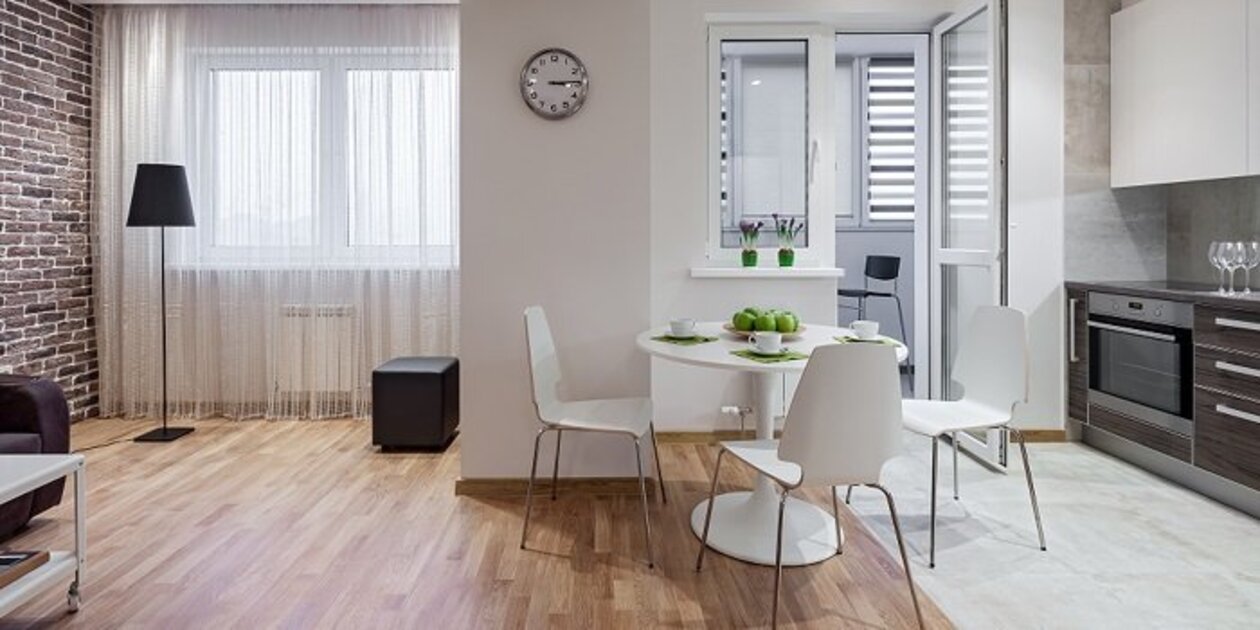 From the benefits to the potential pitfalls - we look at what you need to know when buying a new build property.
There are lots of good reasons to buy a new build home. New build flats and houses tend to be more energy efficient than older properties and often they include the latest fixtures and fittings. A new build is often a great option whether you're a first time buyer, have a growing family or are looking for a smaller property to downsize to in later life. They are also attractive because they are chain-free, removing some of the worry of your dream home falling through. Buying a new build property can also be very exciting, and a practical way to create a readymade home without the need for renovation, decoration or any effort on your part. But there are common problems that many home buyers just simply aren't aware of.
The Benefits of Buying New Build
New build homes are appealing to home buyers for a number of reasons, as well as many house builders offer generous financial incentives the advantages include:
The fact that many people like the idea they will be the first person to live in the property
Repairs and redecoration costs should be minimal, at least for the first few years
Buyers can often select fittings and fixtures to suit their style and tailor the property to their own individual taste
New build properties usually come with additional guarantees and warranties
Homeowners can potentially enjoy lower running costs and energy bills
What You Need to Know When Buying a New Build Home
But what about the downsides of buying a new build flat or home? There are things that as a buyer you'll need to be aware of, but here we offer our top tips to help you get ahead of the pack:
1. Negotiate on Price
Buying off plan refers to when you purchase a new home before building has been completed (or, in some cases even begun). So how will you know what is the right price for a property that doesn't even exist? The answer will depend on a number of different factors. Generally, the earlier you express interest at a given development, the better deal you'll get and the more choice of properties you'll have. The number of buyers interested in the development and the state of the wider property market will also impact the price. So, do your homework and compare prices with similar developments in the area. You can always speak to a local estate agent for advice. Then, and don't be too British about it, negotiate! No sale price is set in stone – it's important to remember that you should never assume the property will be worth more by the time it's completed and you've moved in.
2. Get to Know the Developers
Find out who is building in the area where you want to buy and in the neighbouring areas. Then, get online and research them. Look at where they are mentioned on forums and see what their past customers have said about them. It's important that you don't let negative comments put you off completely, but use them to inform you as to the problems that may come up.
3. Get Talking
If you're slightly late to the party and the development has been partially completed that can work in your advantage. Ask your potential future neighbours how they found the process of buying. You might pick up some top tips for negotiating, any niggling issues they've had find out things to watch for in your contract.
4. Visit the Developer's Other Sites
Got your heart set on a certain development, once you've picked a site visit the developers other sites and find out how they look. If you can try and visit a few, do the new residents speak highly of their homes and the developer?
5. Never Rely Solely on the Promotional Material
It's important that you get a feel for what you're buying by actually visiting the site and the local area. Look at transport links, do they work for you and your life and your journey to work. Explore the local area by walking to local facilities and experiencing what life would be like living in that community – you can do this during the day and in the evening – how does it change?
6. Look Beyond the Show Home
The Developers built show homes or units to use as a selling tool – often they will have used professional interior designers and spent hundreds, if not thousands on furniture. Try to imagine your furniture in the flat only use the show home as an indication of what you're buying. Your own home will of course be in a different plot, on a different floor – or even in a different building. All these changes will alter the light, noise levels and look and feel of the property. Keep in mind also that while the show home will have skeleton furniture, it will otherwise be empty which will inevitably make it appear more spacious.
7. Find Out How Many Other Units Have Been Sold, and Who to
You don't want to be the only resident of the block, or worse yet, surrounded by a building site for the next 12 months, so find out how much of the development has been sold and who to. Ask also about the ratio of owner-occupiers to investors.
8. Find Out Exactly What You're Getting
The nature of buying off plan means there's nothing to see yet – so make sure you find out what you'll get for your money. Does the price include carpet on the floor for example? What about white goods such as a fridge, washing machine or a parking space? Think about the ongoing costs also. If you are buying within an apartment block, what are the annual service charges and what is the ground rent?
9. See What Extras You Can Get
You might only buy a new-build home once in your life so there's no point being polite. See what extras you can get thrown in, such as additional light fittings, plug sockets or the white goods that don't come as a standard. If you're early you might even have the opportunity to choose colour schemes or flooring. But, as with anything, if you don't ask, you definitely won't get it.
10. Conduct a Snagging Survey
Snagging refers to teething problems of a new-build home – for example cracks which will appear in settling walls or loose guttering. At some point between exchange and completion, you'll need to conduct a snagging survey with the developer and make sure everything's fixed, perfect and ready before your moving in day. Not everything will get picked up in the snagging survey though so it's important to find out what assurances are in place should work be needed after you've moved in.
11. There Can Be Delays
Buying a new build property can throw up issues if the construction of your new home is delayed and the move in dates are pushed back. Most mortgage offers will have an expiry date and any setbacks could mean that your offer may expire before you complete the purchase. Your lender may be able to offer you an extension, so speak to your mortgage broker as soon as any issues arise. It's also important to check your contract before committing to the property. There should be guidelines as to when you can withdraw without losing any cash.
For more information on buying a new build property or to speak with an expert please call: 0344 346 3672 or submit an enquiry here
You may also like
Categories: First-Time Buyers, Robyn Clark
The blog postings on this site solely reflect the personal views of the authors and do not necessarily represent the views, positions, strategies or opinions of John Charcol. All comments are made in good faith, and John Charcol will not accept liability for them.