Compare the best remortgage rates
John Charcol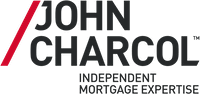 0330 057 5173
£
Cutlers Exchange, 123 Houndsditch London EC3A 7BU
1479 Total reviews
4.84 Average rating
If you are looking to remortgage your property because you're at the end of a fixed rate mortgage or because you simply want to save money, our remortgage comparison tool gives you an indication of the best remortgage deals currently on the market.
When choosing the right remortgage deal, expertise counts
Once you've found a remortgage deal with our comparison tool, call our experts and we'll see if you qualify for the rate you want. What's better, we'll even manage your mortgage application from start to finish.
By choosing John Charcol, our experts will help by researching the market and recommending the best product, considering the mortgage set-up costs, whether the product is portable to another property, and the cost of any early repayment charges. Regardless of whether you're remortgaging to save money, release equity or because you're at the end of a preferential rate, our experts can help save you time, effort and money.