Remortgaging information & considerations
If you are considering remortgaging, make sure to contact our independent advisers who will consider all your circumstances as well as available deals before offering impartial advice about which remortgage options are right for you.
In today's competitive market, many borrowers choose to remortgage (switch their current mortgage to a new lender) or undertake a product transfer (take a new deal from their existing lender) every few years in order to take advantage of the new rates and products on offer or to fit changing life circumstances. Both options should be considered several months before any existing deal finishes.
Compare the best remortgage rates
John Charcol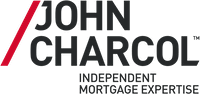 0330 057 5173
£
Cutlers Exchange, 123 Houndsditch London EC3A 7BU
1683 Total reviews
4.84 Average rating
If you are looking to remortgage your property because you're at the end of a fixed rate mortgage or because you simply want to save money, our remortgage comparison tool gives you an indication of the best remortgage deals currently on the market.
An error occured while processing your request. Please try again later.
What is the process?
1. Select new mortgage
Make sure you consider all the costs involved – most notably any early repayment charges you may have to pay – to see if a deal is worth your while. At John Charcol, we can help you pick a suitable product for your needs.
2. Make an application
This is the same application process as buying a new property. The application has to be underwritten by the lender, who will require evidence of your financial situation and how your loan has been maintained.
3. Valuation
A surveyor must be hired to assess your property for any changes in condition or area value, upon which an offer will be made. Next, a solicitor will conduct local searches and send a report and title to the lender.
4. Settle in
Finally, the solicitor will ensure your previous lender is repaid when the new lender releases the new mortgage funds. If you're borrowing additional funds, the solicitor will release these to you on, or shortly after, completion.
Remortgaging can help you…
Save money Remaining on the same deal for the full term of your loan could see you losing out on the opportunity to reduce the total amount paid back, in some cases leading to significant savings.
Avoid moving home It can be cheaper and more convenient to adapt or add an extension to your existing home, paid for by remortgaging or a further advance, than to move home.
Suit changing circumstances If your financial situation has changed and you now need a mortgage that can accommodate, for example, higher overpayments or a lower monthly rate, remortgaging can get you a deal that better fits your lifestyle.
Raise money Higher income or a rise in your property's value means you could increase your mortgage to help pay for major outgoings such as a wedding or your child's university costs, rather than borrowing separately, and in some cases more expensively, from other sources.
Consolidate your debts Remortgaging can allow you to release some of the equity you hold in your home and consolidate other debts, such as a car loan or credit cards, which can attract higher rates of interest than that of your mortgage. While this could reduce monthly payments, it may mean you pay more over the long term, so should be carefully considered and professional financial advice sought.
But it's not always easy to do so if…
You need a very small loan Many lenders accept remortgage applications only if the loan required is above a minimum level of about £25,000. Fees may also be a problem with very small remortgage loans, as these may outweigh the small saving on offer.
You need to borrow a high percentage of your property's value In general, putting in a bigger down payment will give you access to better rates. If you own less than 5-10% of your property, you may find it difficult to access the more competitive rates.
You have high Early Repayment Charges If you have recently taken out a fixed rate mortgage or a discount mortgage you may find that early repayment charges make it very expensive for you to take your loan elsewhere in its first few years. In some cases these charges can outweigh the savings you'll get from switching to the new mortgage.
You've recently become self-employed Lenders need to feel sure you will be able to repay the loan you take on, so they need to know your likely future income. If you have recently changed your work status from employee to self-employed, but have not yet had time to build up a reasonable track record for your business, you may find it difficult to get a good remortgage deal.
How much will it cost?
The main costs you might face when remortgaging are:
Early repayment charges
ERC's are a penalty for leaving the mortgage before it comes to term, often calculated as a percentage of your loan value. Your lender will be able to advise you on any ERCs that apply.
Average cost: 1-5% of mortgage. So an outstanding balance of £100,000 could incur a charge between £1,000 to £5,000
Lender's arrangement fee
The administrative costs of organising your mortgage. This could be a flat fee or a percentage. Your lender will be able to advise of arrangement fees that apply to your mortgage.
Average cost: £0 - £2,000+
Higher lender charge
If the mortgage you are taking out is a sizable percentage of the property value (typically >90%), lenders may add a charge to insure themselves in case you default.
Average cost: 1.5% of the mortgage, so £3,000 on a £200,000 mortgage.
Valuation fees
Cost of hiring a surveyor to assess the property's condition and value.
Average cost: £150 - £1,500 depending on the value of the property
Legal fees
Cost of hiring a solicitor for the process of preparing the deeds and carrying out the conveyancing process.
Average cost: £500 - £1,500 plus VAT
Booking fees
An one-off application fee for the mortgage, "booking" or reserving the capital while processing your request.
Average cost: £99 - £250
Potentially, how much can I save?
An error occured while processing your request. Please try again later.
When choosing the right remortgage deal, expertise counts
Once you've found a remortgage deal with our comparison tool, call our experts and we'll see if you qualify for the rate you want. What's better, we'll even manage your mortgage application from start to finish.
By choosing John Charcol, our experts will help by researching the market and recommending the best product, considering the mortgage set-up costs, whether the product is portable to another property, and the cost of any early repayment charges. Regardless of whether you're remortgaging to save money, release equity or because you're at the end of a preferential rate, our experts can help save you time, effort and money.