Mortgage expertise, helping you compare the best mortgage deals available to portfolio landlords
If you're a portfolio landlord who owns four or more mortgaged Buy-to-Let properties our comparison tool provides an indication of the best portfolio mortgage deals available to you. Feel free to get in touch if you would like to discuss your options further.
John Charcol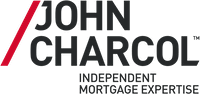 0330 057 5173
£
Cutlers Exchange, 123 Houndsditch London EC3A 7BU
1733 Total reviews
4.84 Average rating
An error occured while processing your request. Please try again later.
We can save landlords money on their mortgage
Many of the professional landlord deals highlighted by our mortgage comparison tool may not be available on the high street and may will only be available through independent brokers like John Charcol.
When arranging a mortgage it's important to keep in mind that the best deals aren't always just the lowest mortgage rate possible. John Charcol take into account the rate, set up costs, whether or not the product is portable to another property and the amount of any early repayment charges when researching the whole of the mortgage market for the best option for you. Regardless of whether you're expanding your property portfolio or remortgaging an existing buy to let property we can help save you time, effort and money.