Why is the right buy-to-let mortgage essential?
Whether you are investing in buy-to-let properties for the rental income or for the potential capital appreciation, choosing the right mortgage is essential. Not least because it is fraudulent to either let a property while only paying for a residential mortgage, or to move into a property that you have told the lender you are renting out.
Before applying, use our buy-to-let mortgage calculator to estimate how much you can borrow to fund your property purchase.
If you're not sure how buy-to-let mortgages differ from residential mortgages or need more advice on how to get a buy-to-let mortgage see our guide page.
Compare Buy-to-let mortgages
Our free tool lets you compare the best buy-to-let mortgages on the market. Whether you are a professional landlord or are just getting started in the buy-to-let market, our comparison tool provides an indication of the best buy-to-let mortgage rates around.
An error occured while processing your request. Please try again later.
Buy-to-Let Mortgage Brokers
As an independent mortgage broker with over 40 years' experience, we are perfectly placed to advise you and find a buy-to-let mortgage that matches your property needs. John Charcol has access to the whole of market and is experienced in finding the most suitable mortgage product for less conventional situations. With the recent changes to buy-to-let and let to buy, it's never been more essential to get the right advice.
What is the criteria for a Buy-to-Let mortgage?
Buy-to-let mortgage lenders typically assess an applicant on the following criteria: age, borrower status, location of residence and credit history.
Age
The accepted minimum age is usually 21 or 25, but some lenders' minimum age is 18. Maximum age can differ between lenders, with most lending up to age 75 but some up to age 85. There are a few lenders that have no maximum age at all under the right circumstances.
Borrower status
You can be a first-time buyer, first time landlord, experienced landlord or professional landlord. Which lender you use depends on individual lenders' preferences, but typically first-time buyers will find fewer lenders agreeing to a buy-to-let mortgage. Not all lenders accept large portfolios either.
Location of residence
Buy-to-let lenders will normally require borrowers to reside in the UK as they have no mandate to lend to applicants resident overseas. Some lenders accept expat applicants, and their underwriters may apply slightly stricter overall criteria. requirements.
Credit history
Poor credit history can make it particularly difficult to obtain a buy-to-let mortgage, but there are some lenders that are more flexible than others.
Are buy-to-let mortgage interest rates different from residential rates?
Buy-to-let mortgages often have slightly higher fees and interest rates associated with them compared to residential mortgages to reflect the higher risk for a lender. The minimum deposit for a buy-to-let mortgages also tends to be higher at 25% compared to 5-10% for normal residential mortgages.
How many buy-to-let mortgages can I have?
Different lenders have differing limits to the number of buy-to-let mortgages you can take out with them, and some also set limits based upon your entire portfolio including properties mortgaged with other lenders. Many high-street lenders cap the number of buy-to-let properties at 3 to 5, however there are lenders available that work exclusively with portfolio landlords (those owning 4+ buy-to-let properties).
Find the answer to more commonly asked buy-to-let mortgage questions in our buy-to-let FAQs section.
John Charcol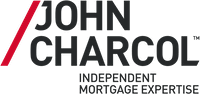 0330 057 5173
£
Cutlers Exchange, 123 Houndsditch London EC3A 7BU
1697 Total reviews
4.84 Average rating
When choosing the best buy-to-let mortgage, expertise counts
You can only qualify for a buy-to-let mortgage based on the amount of rental income that you generate. Our mortgage experts at John Charcol will help you by researching the market to find the best buy-to-let mortgage rates for you.
We compare thousands of buy-to-let mortgages in the market. Many of the deals you find through this comparison tool are not available on the high street, but only through independent brokers like John Charcol.
Whether you are investing in the property market for the first time or you are a professional landlord, get in touch to see how we can save you time, effort and money.